Before I start writing this post let me take a moment to wish you all a Very Happy & Prosperous New Year 2012. Hope 2011 was good for you and 2012 will be way better than last year.
On this 3rd day of the new year I thought of doing a recap of major things that happened to me. So as I write this I browsing through my mind and blog to gather items to fill this post. So here it goes:
Launch of Uncut & Unedited:
Way back in January 2011, as part of BDotNet events we were to host what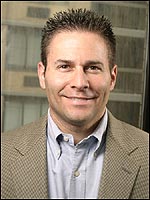 we called "Community TechEd" on Jan 22/23. We had our Telerik friends namely Stephen Forte in Bangalore to speak at the event all the way from Hongkong. But due to unforeseen situations we had to cancel that. Myself and Stephen Forte had exchanged emails to make it a point to just catch up whatever happened. It was that meeting which really kicked off a video podcast show that I named it as "Uncut & Unedited". When I met Stephen I popped the question about interviewing him. He was completely unaware of thing but didn't hesitate or resist it instead said shoot whatever question you want. I tell you Stephen Forte is one of the best orators I have seen. So the show Uncut & Unedited with a simple format of 5 questions 10 minutes was thus born. And I am thankful to Stephen for being my first guest. Here is the link to that interview: http://www.kashyapas.com/2011/01/24/stephen-forte-cso-telerik-uncut-and-unedited/. So far this video has been viewer 270 times. At this moment I have 16 episode which are live on the channel.
Here is the Uncut & Unedited YouTube channel:
Thank you to all those who have been regular listeners of Uncut & Unedited.
My Speaking Engagements:
In 2011 I have delivered close to 10 sessions. Some of the highlights in this year are:
My Writings:
Its hard to maintain a momentum of writing with day job and family. Sometimes it feels too much. I managed to write close to about 75 posts in 2011. This is way less when compared to many of peers in my tech blog community. I feel quality is important rather the quantity and I would like to stick to the quality part of the writing. If you interested in knowing my writing you can always look at the archives section in my blog. Here is my yearly archive for the year 2011: http://www.kashyapas.com/2011/
Pre Cursor to a Book Launch:
This moment was one of the moment that I cherish a lot. 2 of my community friends, very good friends Pinal Dave & Vinod Kumar (whom I respectfully address as Sensei) decided to use my show Uncut & Unedited to kind of post a pre cursor or a sneak peek to their first ever book that was to be launched. The interesting story here is that – one find day I get a call from Vinod and asks me what I am doing. I was surprised and didn't know what was the matter. Both Pinal and Vinod called me to their office in the intent that they had some thing to discuss with me. They spilled the beans about their new book and wanted to shoot the interview a week or 2 before and coordinate in such a way that the interview will be aired on the day they launch it. I was more than happy to do this and felt happy that they considered my channel. So on Nov 3 – which happened to be Vinod's birthday too – the book was announced and so did the uncut & unedited interview.
Here is the interview: http://www.kashyapas.com/2011/11/03/vinod-kumar-pinal-dave-uncut-unedited/. So far this is one of the most viewed episodes on Uncut & Unedited with 12,333 Views. I am thankful to both of them. Looking forward to many more interactions with them.
Telerik Insider:
In July 2011 I was selected to be part of an exceptional program that my good friends at
Telerik have. Its known as Telerik Insiders program. I was surprised when Stephen Forte wrote to me and said I have been included in this program. It was one of the best moments of the year. I am now part of 16 exceptional speaker list whom Telerik supports and sponsors for their logistics. I am really grateful to my friends at Telerik for having seen the potential in me and deciding to make part of their wonderful program. Thank you Telerik
. Here is the link to this article: http://www.kashyapas.com/2011/07/07/i-am-a-telerik-insider/
And the moment that I will ever remember in my life –
Microsoft MVP – Oct 2011:
Oct 1 2011 – will always be a memorable date in my life. It's the day when I received my first ever Most Valuable Professional or MVP title from Microsoft. When I received the email from Microsoft I just couldn't believe it but slowly the fact that my community activities have been identified and rewarded – felt like I was on Cloud #9 (this happens to be my favorite song too from Bryan Adams
). First one is always a special in life and this one was no exception. I take this moment again to thank all my peers in MVP world and tech community for giving me the support and cooperation without which this fete wouldn't have been possible.
If I look back now to the year 2011 – I must say that it has been one heck of year for me. 2011 has been good for me and hoping 2012 will be too.
As a closing note – all I can say is – Never Run Behind Success, Success Will Find You. Just be yourself and keep doing what you are doing. But remember, When Opportunity Knocks on your door you better open it otherwise it will send its daughter Miss Opportunity
.
Happy Coding folks. Code with Passion, Decode with Patience.